Body & face moisturizer.
For babies and kids.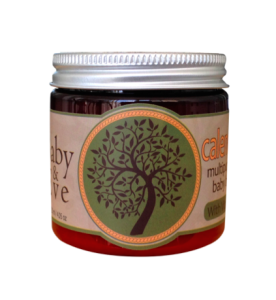 Calendula Plus is a gentle and safe multipurpose balm for the whole body. It is perfect food for skin after bathing in tap water (chlorine can dry the skin). It will deeply moisturize and replenish the skin and keep it soft and smooth. From head to toe!
Non greasy formula – we carefully selected "lighter" oils that soak into the skin quickly.
Great natural substitute for regular (water based) lotion.
NO SYNTHETIC




FRAGRANCE

Our products contain NO synthetic fragrances. So if you smell light orange and apricot in our Calendula Plus, you are smelling the actual orange and apricot fruit. Never synthetic, never chemical.
NO WATER
FORMULA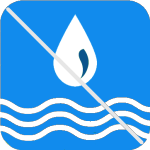 When used in formulas, water is the ideal breeding ground for bacteria to grow. That's why manufacturers have to use strong preservatives to prevent this from happening.
All Baby&Eve products are water free. This allows us to have chemical free formulas and for our customers to know exactly what is in the products they buy.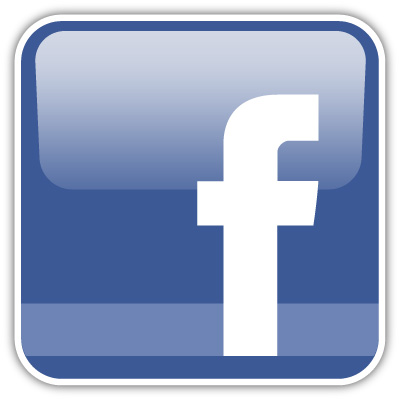 Directions: Get a little bit of the balm on your fingers and you will notice it begins to melt almost immediately from your body heat. Rub it onto baby's skin. Apply to baby's face and body as needed. For external use only. Protect from heat, light and moisture. Store at 15-23 C.
Netto weight 120ml / 4.05 fl.oz.
$15.95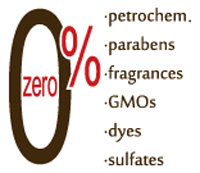 ENJOY OUR INGREDIENTS!
Shea butter (Butyrospermum Parkii)
Grapeseed oil (Vitis Vinifera)
Apricot Kernel oil (Prunus Armeniaca)
* Calendula oil (Calendula Officinalis)
* Olive Oil (Olea Europea)
* Sunflower oil (Helianthus Anuus)
* Coconut oil (Cocos Nucifera)
Beeswax (Cera Alba)
* Orange oil (Citrus Sinensis)
Vitamin E (Tocopherol)
* CERTIFIED ORGANIC INGREDIENT