Description

NO SYNTHETIC FRAGRANCE
Our products contain NO synthetic fragrances. So if you smell light orange and apricot in our Calendula Plus, you are smelling the actual orange and apricot fruit. Never synthetic, never chemical.
NO WATER FORMULA: When used in formulas, water is an ideal breeding ground for bacteria to grow. That's why manufacturers use strong preservatives to prevent this from happening. All Baby&Eve products are water free. This allows us to have chemical free formulas and for our customers to know exactly what is in the products they buy.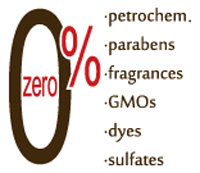 Netto weight 120ml / 4.05 fl.oz.