Description
 
This diaper cream is made to
protect and nourish baby's skin.
Use it with every diaper change to form a protective barrier against wetness and irritants. A perfect balance between oils and butters
 will make a breathable barrier (skin cannot breathe under parabens).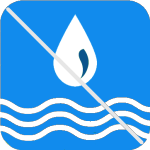 NO WATER FORMULA: When used in formulas, water is an ideal breeding ground for bacteria to grow. That's why manufacturers use strong preservatives to prevent this from happening. All Baby&Eve products are water free. This allows us to have chemical free formulas and for our customers to know exactly what is in the products they buy.

IMMORTELLE OIL: is made through the infusion of dry Immortelle herbs. This oil is famous for it's healing powers, especially for scars (stretch marks). The best quality Immortelle grows on Mediteranian islands in Europe. We are buying authentic Immortelle oil directly from distilleries in Croatia. This allows us to have the highest quality oil that works and is affordable for our customers. This oil is 100x more expensive then lavender oil, 240x more expensive then olive oil! It takes 1100kg of dry herbs to make just 1L of oil. Immortelle is known as the Queen of all oils.
.

NO SYNTHETIC FRAGRANCE: Our products contain NO synthetic fragrances. So if you smell lavender in our Everyday Bum Balm, you are smelling the actual lavender flower. 
.


Average rating:
17 reviews
Jan 30, 2018
Only Bum Cream I'll Buy!!!Baby got a bad rash from Huggies and switched to pampers but found the rash wouldn't go away. Desperate I saw this and bought it. It cleared up the rash in 1 day!!! When it cleared up we went back to Vaseline but she got another rash so now we only use this cream and she hasn't had another rash since! Expensive but worth it.
Jan 19, 2018
Works great for us, but thankfully all four of our kids are potty trained now. Hallelujah!!! My hubby is a pediatrician and this is what his practice (8 pedis) recommends to their patients. They have found it works very well and does not have some of the parabens and petroleum derivatives seen in other competing ointments. We are not a 100% all-natural family (how can you be?), but we do try to limit our exposure to some of these chemicals until more longitudinal research can be done to know how safe it is for long-term exposure.
Jan 7, 2018
The best diaper cream on the market. Literally clears up the rash over night. I love this stuff and will continue to buy it.
Dec 28, 2017
Tried almost all rash creams till I found this one. My son had diaper rash for almost two weeks and this was the only cream which worked for us. Happy baby happy mommy :-)!!!I give five star for this product !!!
Dec 12, 2017
Awesome safe & natural product.We've used only this creme on our 7 month old, and he's never had diaper rash his whole life.Pricy but works like a charm!
Nov 11, 2017
Amazing Product!I love this bum balm! It's gentle and soothing and a little goes a long way! My daughter has a bum rash caused by an allergy and nothing was helping it, this balm has cleared it up. This product is gentle enough to use every diaper change her without a sticky residue. Will be buying this product again!
Nov 9, 2017
This diaper cream works better than Desitin, A&D, Butt Paste, Honest Co., and California Baby! I was really surprised with how well it worked— I bought it as a last ditch effort before taking my daughter to the doctor for her diaper rash. This product is awesome. It's all we use.
Sep 19, 2017
This seriously works like magic!! I love it!! My newborns rash would not go away with anything, I tried everything possible with no results. I notice this cream was working with in a day. I definitely recommend this product to parents with babies with sensitive skin.
Aug 15, 2017
My favorite product, nice smell, and gets rid of redness quickly.
Jun 8, 2017
Love this diaper cream! I've use many different brands and this is my favorite!Fast shipping to Alberta. Good job guys. Will def buy again. 🙂
Apr 29, 2017
Works great! Price is the only reason why I am rating 4 stars.
Apr 22, 2017
My LO is very scentsative. This works great and didn't give her a rash like many others we've tried in the past.
Mar 2, 2017
Love the product but wish if it is a bit cheaper. I understand that quality costs but maybe they should have smaller jars. Good product overall.
Feb 7, 2017
I absolutely love the Baby & Eve Everyday Bum Balm! It works great for diaper rashes and you only need to use a small amount. I even use it under my nose when I have a bad cold. It immediately relieves the pain, dry skin and redness. Dual purpose!
Feb 4, 2017
I was looking for a natural product that worked and this definitely does the job! We have been using this since on our baby since about 4 months and VERY RARELY gets a rash. It's a bit pricey but it works very well. We have tried many other diaper creams and nothing has worked as well. I highly recommend this for anyone looking for a natural reliable diaper balm.
Jan 31, 2017
The best diaper cream! Never had a problem with rashes! And smells amazing!
Jan 12, 2017
I love this cream. It works and doesn't have extra chemicals in it. Won't buy anything else ever again!