Description
This diaper cream is made to
protect and nourish baby's skin. 
Use it with every diaper change to form a protective barrier against wetness and irritants. A perfect balance between oils and butters
 will make a breathable barrier (skin cannot breathe under parabens).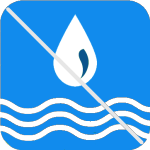 NO WATER FORMULA
When used in formulas, water is an ideal breeding ground for bacteria to grow. That's why manufacturers use strong preservatives to prevent this from happening. All Baby&Eve products are water free. This allows us to have chemical free formulas and for our customers to know exactly what is in the products they buy.

IMMORTELLE OIL
Immortelle oil is made through the infusion of dry Immortelle herbs. This oil is famous for it's healing powers, especially for scars (stretch marks). The best quality Immortelle grows on Mediteranian islands in Europe. We are buying authentic Immortelle oil directly from distilleries in Croatia. This allows us to have the highest quality oil that works and is affordable for our customers. This oil is 100x more expensive then lavender oil, 240x more expensive then olive oil! It takes 1100kg of dry herbs to make just 1L of oil. Immortelle is known as the Queen of all oils.
.

NO SYNTHETIC FRAGRANCE
Our products contain NO synthetic fragrances. So if you smell lavender in our Everyday Bum Balm, you are smelling the actual lavender flower. 
.