Description
.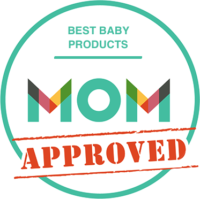 Sometimes a baby's bum is just fine and smooth, but sometimes it is irritated and needs special treatment. So why would you use the same cream every day for your baby? That's why we formulated 2 creams: Everyday Bum Balm (for normal days) and Special Bum Balm (with specialized ingredients for red bum days). 

Thick, rich formula stays in place to help provide relief to your baby's skin. Special bum balm is made with natural Super Hero ingredients such as Calendula, St John's Wort and Tea Tree oil for soothing delicate skin. 
/

NO SYNTHETIC FRAGRANCE: Our products containe NO synthetic fragrances. So if you smell lavender & orange in our Special Bum Balm, you are smelling the actual lavender flower and orange fruit. Never synthetic, never chemical.
.

When used in formulas, water is an ideal breeding ground for bacteria to grow. That's why manufacturers use strong preservatives to prevent this from happening. All Baby&Eve products are water free. This allows us to have chemical free formulas and for our customers to know exactly what is in the products they buy.
.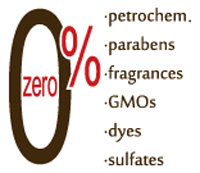 Netto weight 120ml / 4.05 fl.oz.

- diaper rash




- baby eczema




- baby cream
- diaper rash cream
Average rating:
15 reviews
Jan 28, 2018
This stuff is amazing. I also love the smell of it. The only thing i can really complain about is the price, but you pay for what you get.
Jan 11, 2018
he BEST diaper rash preventer / solution. We really like this product.
Dec 12, 2017
Love this product. Goes on smooth and smells nice!
Nov 20, 2017
Good for cloth diapers. Third time purchasing...
Nov 19, 2017
We will keep buying this. Our baby seems to like it, and its all natural.
Oct 8, 2017
Great quality product. One of the only things that work.
Sep 17, 2017
It smells so good and its better than any diaper rash out there. That's why the price is high but its worth it. You pay for the good stuff and its worth it.
Sep 4, 2017
Nice But Like The Everyday Bum Bum Cream Better.I tried this but didn't work as good as the original everyday bum bum cream. Smells nice with the tea tree oil.
Jul 1, 2017
I love this stuff! It's a little spendy but worth it - I use it every day with almost every diaper change for my little girl. She has had super sensitive skin since day one and this seems to work the best and is safe for our cloth diapers. I also use it on any rash (teething chin rash) and cradle cap as well and it works great. I love it and it also smells really good.
Jun 26, 2017
Quick arrivalGreat product.
May 8, 2017
Baby got no rash after using this.
Apr 28, 2017
Love this diaper cream! We used it on our twins from day 1 and they never had a bad diaper rash. Highly recommend it!
Apr 4, 2017
Great product. Only thing we use for our kids.
Mar 21, 2017
Amazing!!! I tried several other products and this one is a miracle in a jar for my baby's bum. I'm usually sceptic to "voted best" products but this one is absolutely fantastic.
Jan 28, 2017
Love It!I have tried many herbal diaper creams, and this one is the most effective. Both my daughters had terrible diaper rash whilst teething. This cream works well to heal rashes. I also use this cream as a salve for eczema on my babies skin and my hands. Love it!