Description

Mummy Tummy is a very special stretch mark cream with double action: the first one is making the skin more elastic and the second one is healing tissue scars (if they even appear) at early stages which will prevent them from becoming visible marks. 
Perfectly balanced oils and butters will penetrate deep into the skin layers and keep the skin hydrated for a long time. 
Baby and Eve Mummy Tummy 
can also help with old marks from previous pregnancies.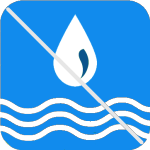 NO WATER FORMULA: When used in formulas, water is an ideal breeding ground for bacteria to grow. That's why manufacturers use strong preservatives to prevent this from happening. All Baby&Eve products are water free. This allows us to have chemical free formulas and for our customers to know exactly what is in the products they buy.
2 X INFUSION: Mummy Tummy stretch mark cream contains double infused Immortelle oil. Double infusion is our method of adding double the pure oil then would be added using the regular infusion method.

IMMORTELLE OIL is made through the infusion of dry Immortelle herbs. This oil is famous for it's healing powers, especially for scars (stretch marks). The best quality Immortelle grows on Mediterranean islands in Europe. We are buying authentic Immortelle oil directly from distilleries in Croatia. This allows us to have the highest quality oil that works and is affordable for our customers. This oil is 100x more expensive then lavender oil, 240x more expensive than olive oil! It takes 1100kg of dry herbs to make just 1 liter of oil. Immortelle is known as the Queen of all oils.
.

NO SYNTHETIC FRAGRANCE: Our products contain NO synthetic fragrances. So if you smell light orange and coconut in our MummyTummy, you are smelling the actual orange and coconut fruit.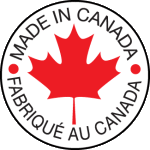 Average rating:
13 reviews
Jan 29, 2018
Totally in love with this cream 30 weeks and no stretch marks.
Jan 18, 2018
Approximately 3 months ago I had extremely bad problems with dry, flaky skin. I was putting lotion on 5-6x a day but it kept returning and nothing helped until I decided to give this stuff a try! Within a day my flaky skin had gone away and has staid away! I only need to put it on once in the morning and it keeps my stomach itchy and flake free the rest of the day. I worried about spending so much on such a tiny amount but you need very little and just one jar has lasted me 3 months. I don't have any stretch marks yet but I don't know if that is a result of the lotion or just my genetic makeup. I highly recommend this product!
Dec 14, 2017
I put this on every single day after my shower during my pregnancy and had absolutely zero stretchmarks. Use this very frequently and you will be thankful!
Sep 11, 2017
I am only 13 weeks into my first pregnancy, but am already using this cream. It absorbs well with no greasy residue and makes my skin feel like silk. If I wasn't trying to conserve it, I would use it ALL OVER! Here's hoping that it keeps the stretch marks away too!
Aug 9, 2017
The texture of this cream is so good. I am def. recommending this
May 7, 2017
This is the only product for strech marks that i can say it makes a difference, after my second baby ,i noticed dome strech marks on my belly ,i used that cream &after;about 2 weeks i felt a big difference ,i really recommend it.
Jan 29, 2017
So far the product does a very good job! Love it!!
Dec 9, 2016
I am so happy with this cream. My friend recommended me and I was hesitating because of the price but WOW!!! So happy I bought it. The only reason why I am giving it 4 stars is because of the price. :-/
Sep 4, 2016
Love this product, only I wish it's not that expensive.Quality is amazing, I continued using it after my pregnancy.
Aug 21, 2016
This product is amazing I used it in my first pregnancy and got absolutely no stretch marks. I'm currently using it again and it's been great so far! 🙂
Jun 14, 2016
38 weeks pregnant and used this product for majority of the months. At the beginning, I tried s few different products out - most were more expensive. This product has seemed to work thus far for me. I already had stretch marks from some weight gain and loss, but I was determined to try to limit any new ones. I have been using this product twice a day - once in morning and then at night. I wear a tank top most times to avoid getting my clothes greased up, but it has happened a few times. I also exfoliate in the shower as that helps collagen production (at least that is what I read). My old stretch marks seem to have faded some and I haven't gotten any new ones. I am prone to get stretch marks when I lose weight or possibly they are just seen then, so only time will tell if I get any. However, I'm hopeful that it will be minimal if I do end up with some. I plan to use the product as I lose weight too and continue to drink tons of water!
Apr 3, 2016
I love this belly butter! I've used various shea butter and vitamin e creams and find that the Mummy Tummy penetrates the best. I use it twice a day. I'm 22 weeks pregnant and my belly is really popping out now and I have yet to see any stretch marks. I'm on my second jar now and like to really slather it on.Update: I'm due in 4 days and no stretch marks! I have a genetic susceptibility to stretch marks and surprised to not see any.